Life-changing impact: Provincial Dog Rehabilitation Centre
by Ontario SPCA and Humane Society | Campaigns Interesting | September 14, 2021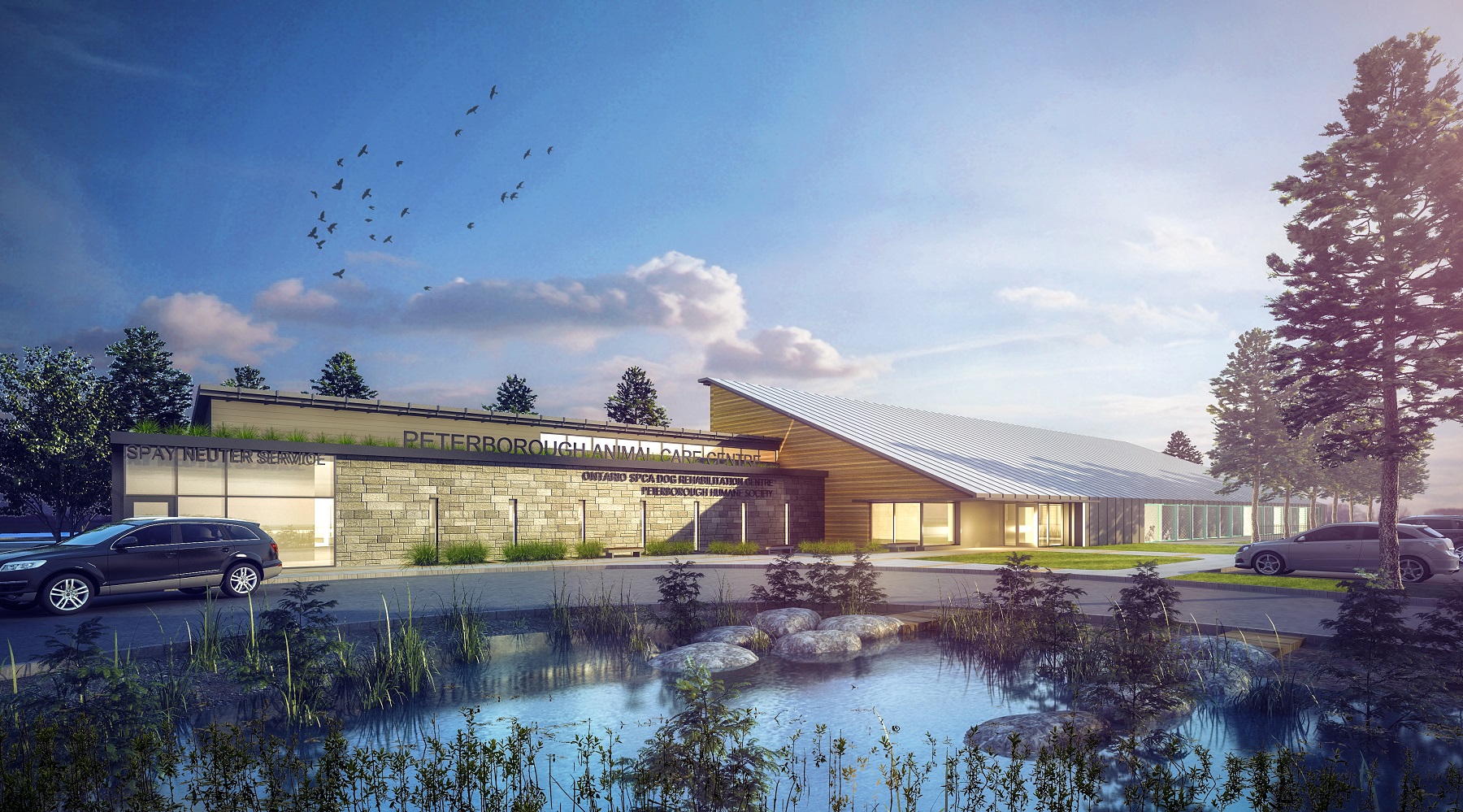 Bandit's spirit was broken when he arrived at the Ontario SPCA and Humane Society. He hid under his bed, shaking with fear when anyone approached. Dogs like Bandit, need extra time, care, and rehabilitation.  
Imagine a place where dogs like Bandit, who need extra support, can go for emotional and physical rehabilitation. A healing place custom-built for the unique needs of dogs who need more support than a regular animal centre can provide. That place is the Provincial Dog Rehabilitation Centre and it's in the process of becoming a reality.  
Provincial Dog Rehabilitation Centre
Sitting on 20 acres, the unique space will bring together three facilities under one roof at 1999 Technology Dr. in Peterborough. The Peterborough Animal Care Centre will be home to the Peterborough Humane Society's Adoption & Education Centre, a publicly accessible Spay/Neuter Clinic and a Provincial Dog Rehabilitation Centre, in partnership with the Ontario SPCA.  
The Provincial Dog Rehabilitation Centre will be custom built to help dogs who need more support and individualized care than an animal centre can provide. It will contain a number of unique features, including hydrotherapy equipment such as an underwater treadmill for physical rehabilitation and exercise.   
For more information, or to donate, ontariospca.ca/dogrehab 
Categories
Testimonial
Your dedication and support
It is with and because of your dedication and support that helpless animals are being saved. Thank you for everything.
-Wendy
Sign up for news and updates
Thank you for joining our online community.