Preparing animals for their new homes – a behind-the-scenes look at the adoption process
by Ontario SPCA and Humane Society | Interesting | November 1, 2022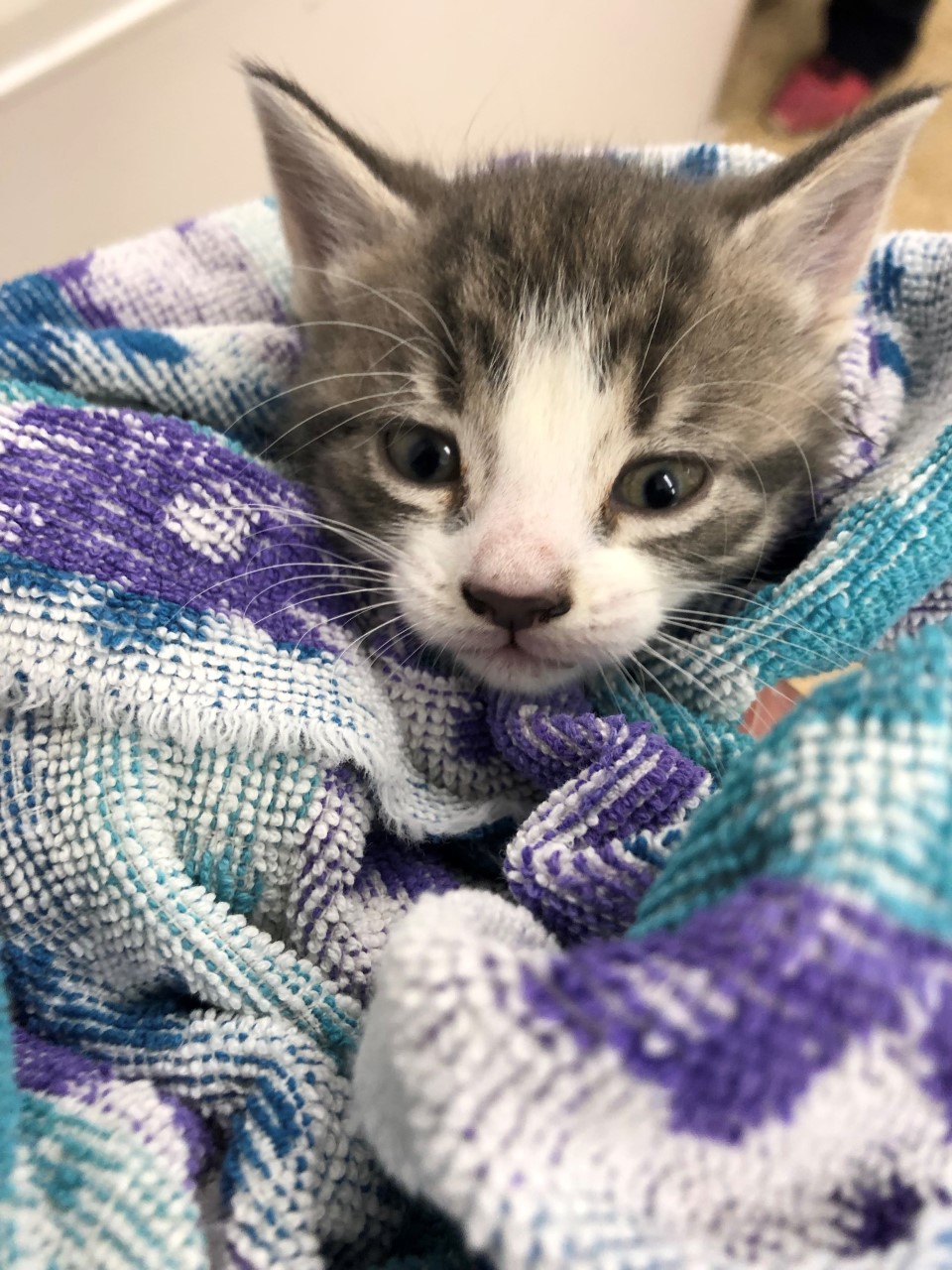 Our goal at the Ontario SPCA and Humane Society is to make matches that last a lifetime. In 2021, we found fur-ever homes for 3,381 animals through our 12 animal centres across Ontario. It's a proud accomplishment for the team at the Ontario SPCA each and every time we find a loving home for an animal in our care. 
Staff and volunteers work hard to ensure every animal is given the very best chance at a happy and healthy life. This means that every animal gets an individual animal care plan that treats them like a VIP from the moment they come through our doors, to the day they head home with their new family. 
"Each animal that comes into our care receives a health assessment and individual care plan," explains Tracy McElman, Provincial Manager of Community Programming and Animal Services at the Ontario SPCA and Humane Society. "It's important that we get as much information as possible during the intake process so that we can make sure the animal is healthy both physically and behaviourally." 
Getting ready for adoption — the intake exam
The first step when an animal arrives in our care is an intake exam, which includes a health assessment. Animals receive a full physical exam from their nose to the tip of their tail. Their weight is recorded and used as a key metric to assess their health and determine an appropriate diet. Having Royal Canin as our official feeding partner ensures we have a variety of options for any animals with special dietary needs. The animal also receives any needed vaccinations and parasite treatment.  
Getting to know a furry friend 
Once the animal's physical health has been assessed, it's now time to get a feel for their personality. A science-based program called Meet Your Match® (MYM) is used by the Ontario SPCA to assess an animal's personality. Dogs and cats are designated as purple, orange or green personalities based on their individual behavioural assessments.  
Getting ready for adoption day 
All animals adopted out of the Ontario SPCA are spayed or neutered to prevent pet overpopulation. Animals ready for adoption are posted to the adoption webpage, ontariospca.ca/adopt 
The work isn't done yet. Animal care staff and volunteers must ensure the animals' enrichment needs are met while they remain at the centre. Maintaining enrichment activities is extremely important to promote mental stimulation and encourage social skills. The team uses a variety of different tactics, which includes toys, reading to animals, playing classical music, using puzzle feeders and snuffle mats, and more. 
Playing matchmaker
Once a potential adopter expresses interest in adopting, it is their turn to fill out the Meet your Match survey to see which animals available for adoption best match their lifestyle.  If they see an animal they are interested in meeting, then an in-person or virtual meet and greet is scheduled. This is an opportunity for the adoption coordinator to learn more about the adoptive family and provide additional information on the animal's needs and behaviour. Ensuring an animal is compatible with the new family dynamic is key to a successful adoption. 
If all goes well during the meet and greet, the animal is ready to go home. Our friendly staff will complete the final paperwork, schedule a pick-up time, and set the adopters up with resources to help them successfully transition their new friend to their new home. Each animal is also sent home with cat or dog food, provided by Royal Canin, the official feeding partner of the Ontario SPCA. 
In addition, starting Nov. 4 until June 30, 2023, every adopter who brings home an animal from the Ontario SPCA will receive every pet parent's must-have product, the Swiffer Heavy Duty Pet Duster Starter Kit and the Swiffer Get Pet Ready Guide. 
Following adoption, Ontario SPCA team members are here for any questions. We love hearing updates on how an animal is doing in their new home so we can celebrate their happy tails with our amazing supporters. 
If you've already adopted from the Ontario SPCA, share it with us on Facebook, Instagram, or Twitter with #ospcainsta or tag @ontariospca. 
Ready to bring a new family member home? We have many furry friends who are waiting to meet their match! 
Categories
Testimonial
For every animal you save
For every animal you save, every animal who feels loved in their last moments, and for everything else you do; thank you and God Bless.
-Stephanie
Sign up for news and updates
Thank you for joining our online community.