Quit kitten around, join now!
by Adam Maiolo | Campaigns Sweat for Pets | August 17, 2020
The Sweat for Pets Campaign has gone to the cats…or should we say kittens! Come spring, "kitten season" becomes a very familiar term at the Ontario SPCA and Humane Society.  At our animal centres, we care for approximately 2,600 kittens every spring! Currently, we are nearing the end of kitten season, but we still need help to provide animals, like little Willy, the opportunity to find a forever home.
This past spring, we had a 5-week-old kitten found tied up under a boat. At first, the poor thing was petrified and tangled amongst the cords. Then we brought him in for an examination and discovered that his back leg was severely injured and had to be removed. Meanwhile, Willy has fully recovered, now loves people and has found his forever home.
Show your support for animals like Willy, by donating to Sweat for Pets.
CONTEST
Share a video or picture on Instagram using the hashtag #SweatForPets for a chance to win a Kurgo Prize pack valued at $160.  ** Make sure your account is public to be entered!**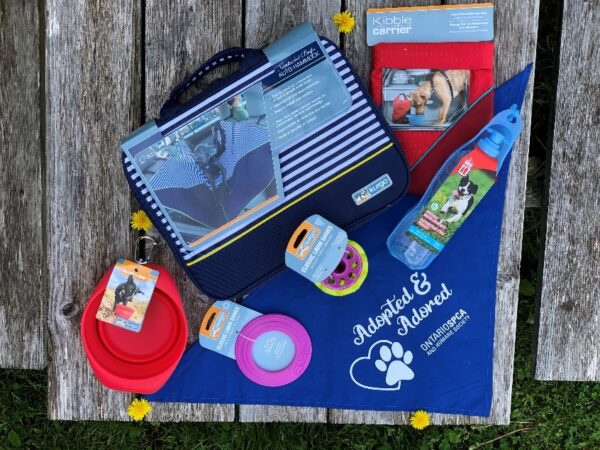 Keep on purring and read about some of our other Sweat for Pets challenges.
Week 3 Challenge   —   Week 5 Challenge    —   Week 6 Challenge
Categories
Testimonial
Hats off to you
To all kind-hearted and hard-working people at SPCA: hats off to you. I love animals and admire the work you do.
Kellie
Sign up for news and updates
Thank you for joining our online community.