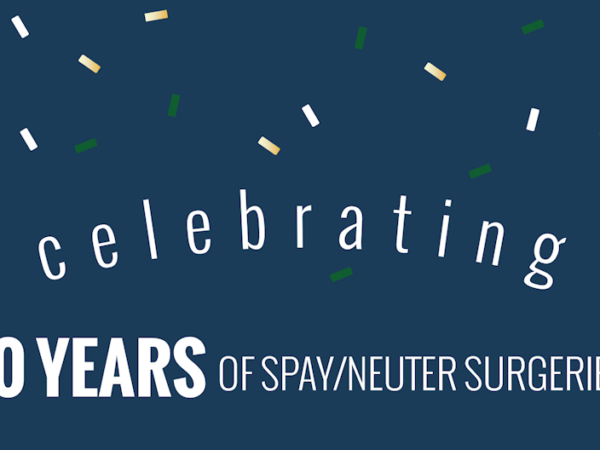 March 12, 2019
This year marks the 10th anniversary of the Ontario SPCA Centre Veterinary Hospital in Stouffville, just outside Newmarket and the Ontario SPCA Marion Vernon Memorial Animal Clinic in Barrie. To date, over 45,219 dogs and 72,418 cats have been spayed/neutered between the two locations.
Read more »
Categories
For every animal you save
For every animal you save, every animal who feels loved in their last moments, and for everything else you do; thank you and God Bless.
-Stephanie
Sign up for news and updates
Thank you for joining our online community.